Renovations Have Started
Oakville Volkswagen has started construction on a brand-new, state of the art facility for Sales and Service. Construction began on March 22nd, and is planned to be completed in 2022.
Temporary Showroom - Just next door!
To continue to provide our guests with exceptional sales and servicing experiences during renovations, we are happy to welcome you to our temporary Showroom next door to our normal location.
Enjoy the regular comforts and amenities that you've come to expect from Oakville VW at our temporary location while shopping for a new or used vehicle, or servicing your vehicle.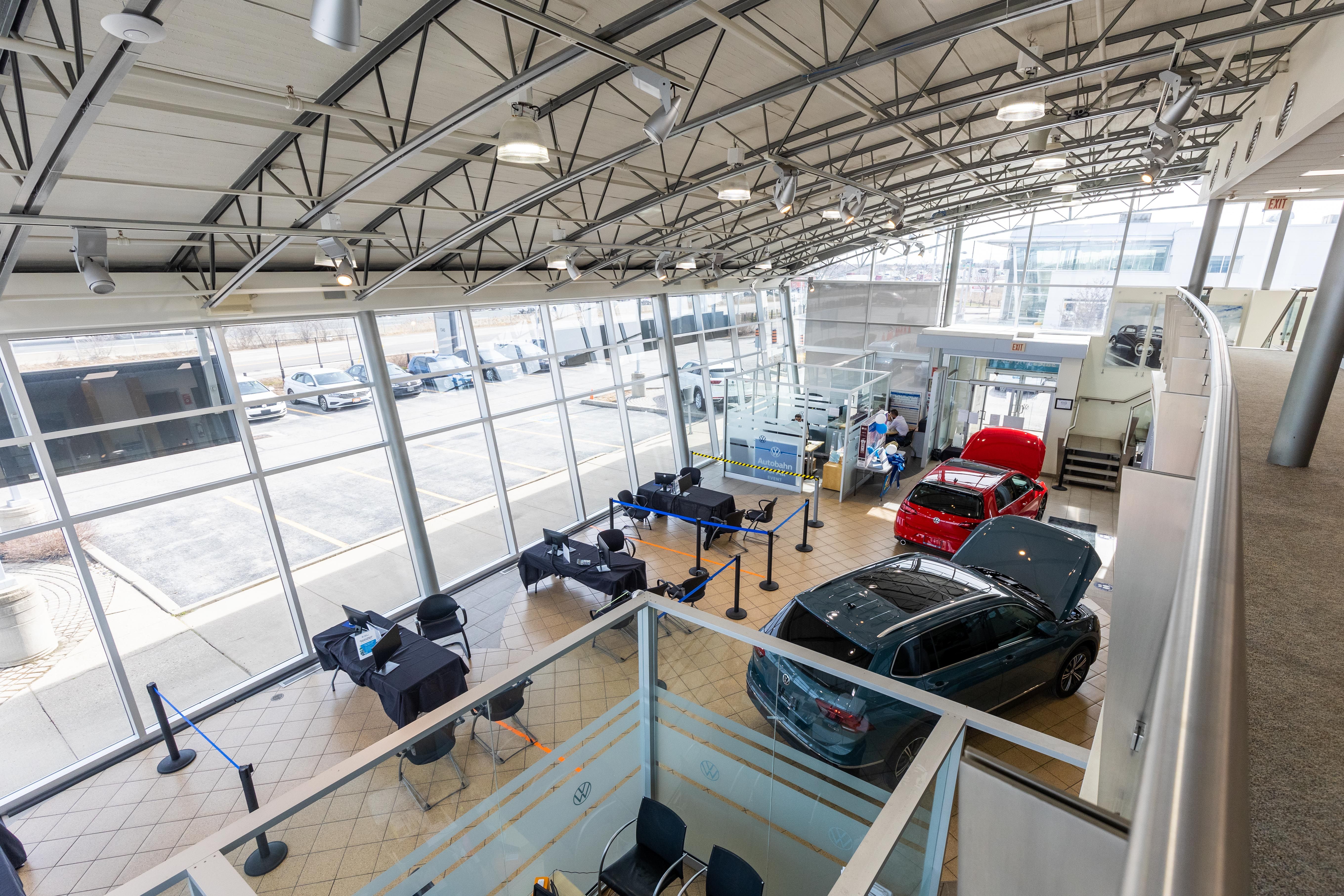 Our Location
When driving to Oakville VW, navigate to 1355 North Service Rd W, Oakville, ON L6M 2W2 as you normally would. When you're pulling into the parking lot, access our temporary Sales and Service location in the building on the right-hand side.
The All-New Oakville Volkswagen
Our new facility will include a 10-car Volkswagen new vehicle showroom featuring the latest Volkswagen models.
Our state-of-the-art service department will also include a two-lane service drive-thru for your convenience and comfort, next to a a modern and spacious customer lounge.
The new Oakville Volkswagen facilitiy is a representation of our dedication to our guests, and providing them with excellent sales and servicing experiences.
We've culiminated our decades of automotive retail experience to choose a design that will provide our guests with extraordinary sales and service experiences for years to come.
We appreciate your loyalty as we upgrade our facility to better serve you.
Make sure to follow us on Facebook or Instagram for continuing construction updates.